Don't Get Left Stranded. Find Car Battery Testing in Dothan, AL
---
While your car battery may not be a component you think about very often, without it you would never get anywhere. Responsible for starting your engine, the health of your battery is vital in keeping you on the road and moving forward. And once you're on the road, the battery helps keep you moving by storing energy from the alternator to provide power for your lights, radio, and fly-by-wire systems such as throttle and power-steering. Bondy's Nissan can ensure the health of your battery with a simple test, and offer a replacement to ensure you're never left stranded.
Schedule Service
How a Car Battery Works
When you turn the key or push the button to start your engine, your battery provides power that gets your crankshaft moving and provides the spark to ignite the fuel and start your engine. Known as "turning over", this process requires a strong battery. A weak battery will often lead to a no-start situation, where jump starting is required to help get you moving. Simply put, without a good battery under the hood you won't be going anywhere.
When Should I Replace My Car Battery?
If you ever experience a no-start situation through no fault of your own, it is definitely time to replace your car battery. However, there are some warning signs you can pay attention to that might help you stay ahead of potential trouble.
If you notice your lights dimming when you turn on the air conditioning, that is a sure sign that your battery is low on power. Have your battery tested at our Dothan, AL dealership to confirm, and let our expert technicians handle the safe installation of a brand new battery.
While driving, a noticeable loss in power will occur with a weak battery. This is because the alternator is having to work overtime to keep power in the electrical system and placing additional strain on the engine.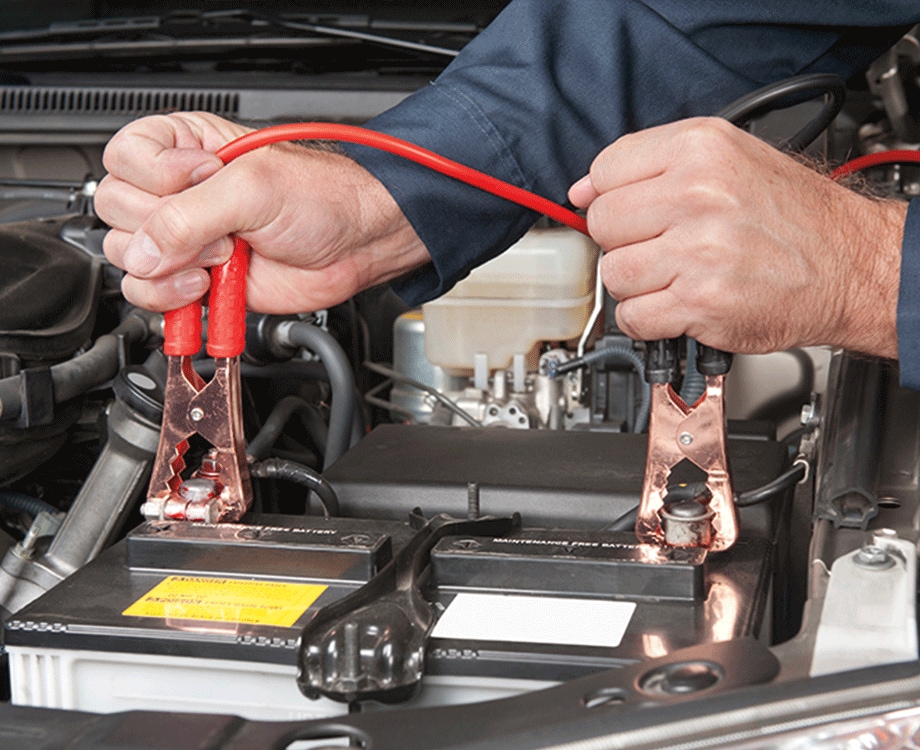 Let Bondy's Nissan Replace Your Battery!
Our master technicians use the latest equipment to test the health of your battery, making our dealership service center the best place in Dothan, AL for battery testing and replacement. Our catalog of genuine parts will have you in and out in no time, and we'll check the health of your alternator to ensure your entire electrical system is in good working condition.