Happy Tech Tuesday all! Today we are celebrating a pretty big milestone from the past year. The Nissan LEAF became the first electric car in history to surpass 400,000 sales, solidifying the model's leading role in the global shift toward more sustainable mobility. Introduced in 2010 as the world's first mass-market electric vehicle, the Nissan LEAF has led the way in making the excitement and convenience of electric driving accessible to non-luxury buyers. Less than a decade ago, electric cars were seen as a niche product, and LEAF customers were mostly "early adopters." Today, a growing number of consumers say their next car may be electric. Customers are choosing the LEAF for its powerful, agile performance and advanced technologies, such as the ProPILOT Assist semi-autonomous driving system, in addition to the benefits of sustainable mobility.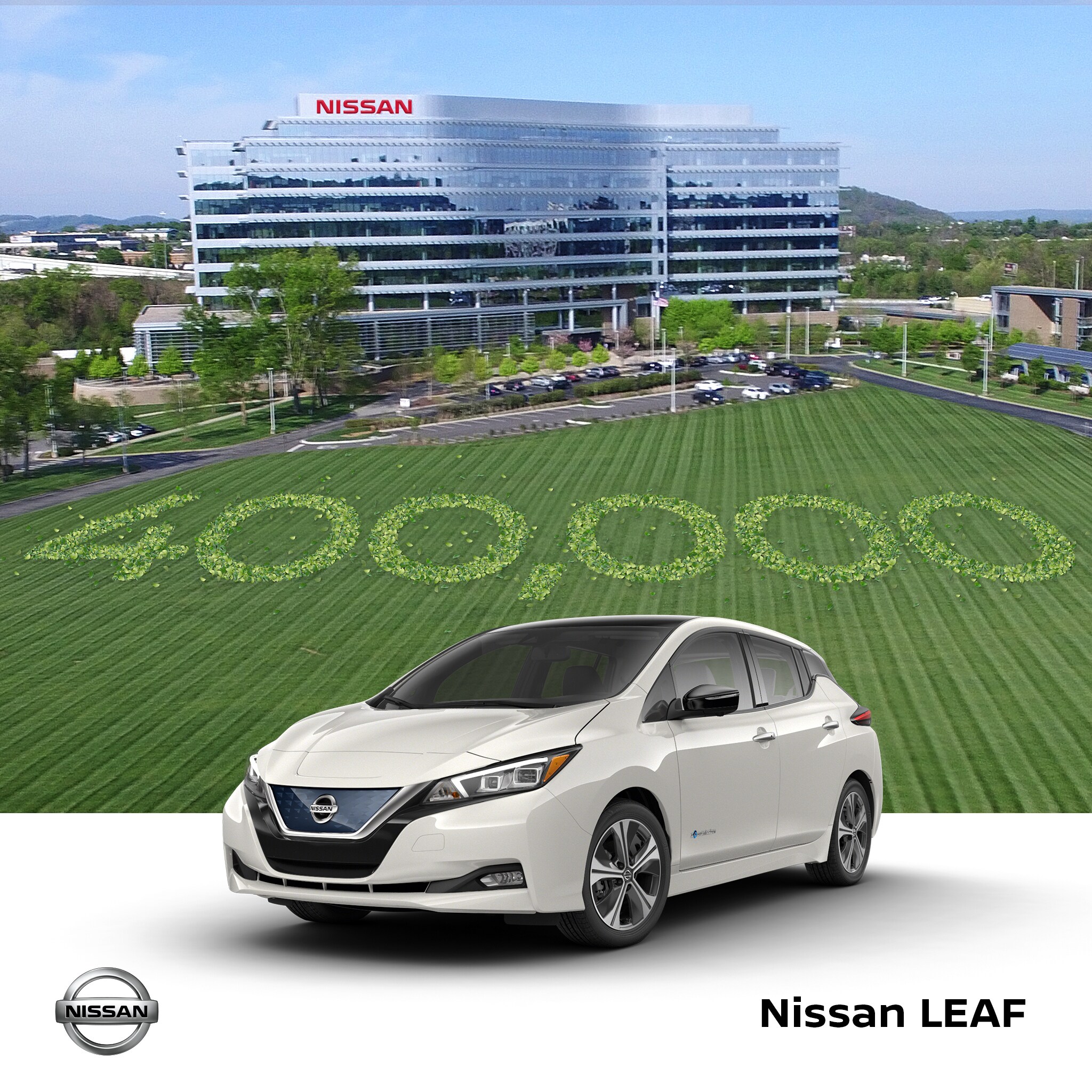 Did you Know?
Here are some facts on the Nissan Leaf!
In launching the first-generation LEAF, Nissan pledged to become a global leader in producing and promoting vehicles with zero tailpipe emissions. The company committed itself to working with governments and utility companies to support the adoption of electric vehicles, make charging them easier and more convenient, and develop second-life uses for electric car batteries.
Since then, Nissan has formed partnerships around the world under its Nissan Energy initiative. These partnerships will leverage the ability of electric car batteries to store energy and share it with homes, businesses and power grids – making electric vehicles even more useful, while promoting efficient energy use.
Meanwhile, LEAF owners have driven their cars more than 10 billion kilometers in total. The number of LEAF vehicles sold since 2010 is enough to save 3.8 million barrels of oil a year.
The Nissan LEAF embodies the three pillars of Nissan Intelligent Mobility – Intelligent Power, Intelligent Drive and Intelligent Integration. The car's innovative electric powertrains exemplify the first, while ProPILOT Assist, available in many markets, showcases the second. Designed for single-lane driving on the highway, ProPILOT Assist maintains speed and lane position while reducing driver fatigue.
Nissan Energy also includes new efforts to reuse batteries, a vital step in enhancing the sustainability of electric vehicles. Along with strategic partners, Nissan has taken LEAF batteries and repurposed them for use in off-grid street lighting, power banks for sports complexes, and more.
The Nissan LEAF is built at three factories: Oppama, Japan; Sunderland, England; and Smyrna, Tennessee.