Oil Change Services in Dothan, AL
---
Oil changes are a critical step in the proper maintenance of any engine, and Bondy's Nissan offers speedy oil change services that will get you back on the road in no time. Don't put off this important service for any longer, visit our Dothan, AL service center and have your engine oil and filter changed today!
Why Do I Need an Oil Change?
Your engine is made up of hundreds of small metal parts moving at thousands of revolutions per minute. All of that movement creates incredible amounts of friction which can damage your engine. Engine oil lubricates these parts to help reduce that friction and protect your engine from damaging itself. Over time heat and friction will break down engine oil, reducing it's ability to properly lubricate critical engine parts resulting in excessive heat and wear. Furthermore, dust and dirt particles can contaminate engine oil and create sludge that slows oil flow through the passageways within your engine. For these reasons, having your oil and filter changed regularly are critical to extending the life of your engine.
Schedule Service
What if I Don't Change My Oil?
An engine using oil that is too old will not be properly lubricated, and the result is damaging wear that will affect performance over time. Excessive heat can build up and damage the internal parts of your engine, and the increased friction can even cause parts to break, rendering your engine useless. These issues can often cost thousands to repair, if they are repairable at all, and it can all be mitigated with regular oil and filter changes.
What Oil Should I Use?
The team at Bondy's Nissan is here to ensure you get the right oil for your vehicle. Modern vehicles use lighter weight oils which help improve fuel economy without sacrificing protection. If you have an older vehicle or a larger engine, heavier oils may be recommended, and you'll always have the choice between conventional and full synthetic.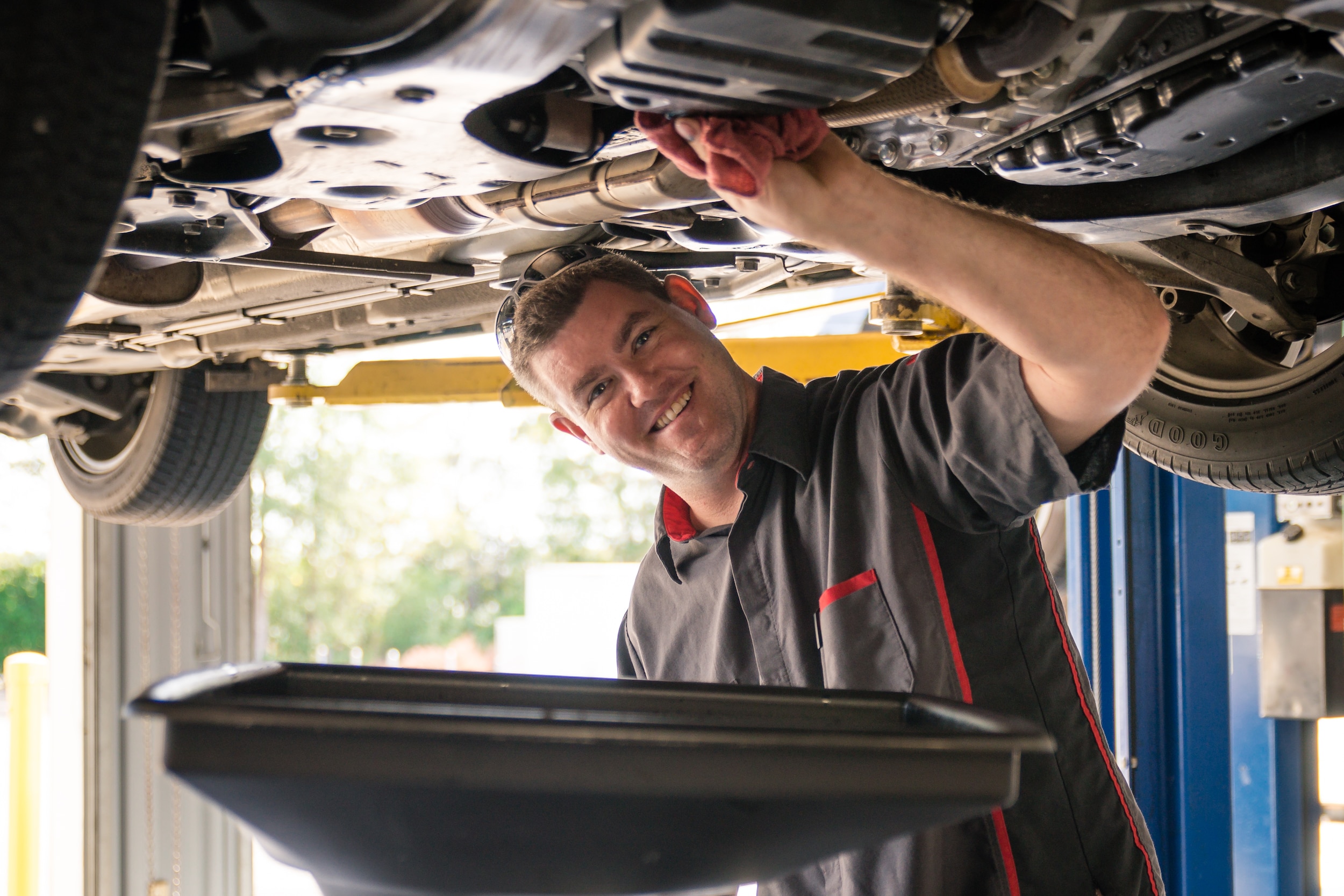 Schedule Your Next Oil Change Today!
If you're in the Dothan area and thinking about your next oil change, schedule your service today! Our quick oil change service will have you in and out in no time so you can give your engine the protection it deserves.